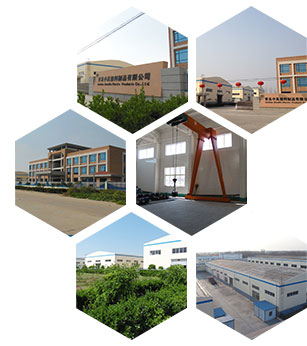 QINGDAO ZHONGYU HG IMP&EXP CO.,LTD is one of the leading manufacturers and suppliers of Agriculture Supplies, Equine Supplies, Pet Supplies, Protective Equipment, Electric Fencing, Garden Supplies, etc. We are currently making OEM products for over 50 customers worldwide, some of them are the world-renowned names from Australia, Germany, Hungary, United Kingdom, Ireland, France, Canada, USA, Russia, Ukraine. We are capable of sourcing from reliable and selected manufacturer, keep quality and prices under control so as to supply the suitable products to the oversea market.
At ZHONGYU HG, we strive to create higher value and offer best one station service for our customers all the time. Delivery on time and at a competitive price. In order to accomplish this, we have established strict quality inspection process which include strict inspections of raw materials, approval of batch production samples, standard inspection of manufacturing process, random quality inspection during production and quality inspection in warehouse before shipment. Additionally, all products can be tested upon our customer's requirements to ensure that only qualified products leave our factory. And more, our location enables us to offer competitive price because here is near to TSINGTAO PORT, we have rich component resources and convenient transportation.
We have about 200 manufacturers has business connection with us, some of them produce for us exclusively. At the same time, ZHONGYU HG has our own ISO9001:2008 certificated factory to deal with almost products. Different from the other manufacturers and middleman, Our experience and contacts within China can help you reduce the risks of non-performance or sub-standard performance, We always do our best to continually improve your return-on-investment, We try to treat customers as we would wish to be treated.
Choose our service and you will get future-proofed products, we will try our best to meet your requirement on quality, We are ready to help you with whatever you may need. If you have any questions, please feel free to contact us.